FineTest Recombinant Protein
FineTest® protein service provided over 5,000 recombinant proteins expressed by HEK293 and E.Coli for WB, ELISA application. Besides His tag and GST tag, we developed special IF2DI tag with high-efficient solubility which can greatly improve the protein expression. Also we accept custom protein production.
Why Choose FineTest® Protein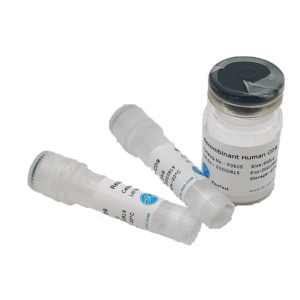 Over 95% Purity
Reproducible Protein Test
Image-based Validation
Competitive Protein Price
More Info for Your Viewing Protein Product
IF2D1 Tag
FineTest develops pET28a-IF2D1 expression vector with the powerful fusion tag, which perfectly replaces GST, MBP etc. Furthermore, the molecular weight is lower and the influence on the expression of target proteins is less. Thrombin functions as the enzyme cutting site to facilitate the subsequent cutting.

HEK293 Cell Expression System
Besides common E.Coli expression system, FineTest also developed HEK293 cell eukaryotic expression system, which can make expressed proteins more naturally active. Meanwhile, with rich expression experience, our R&D team can customize various protein sequences according to experimental requirements of customers.
P2750 Recombinant CD147 SDS-PAGE Vs P2755 Recombinant Human ACE2 SDS-PAGE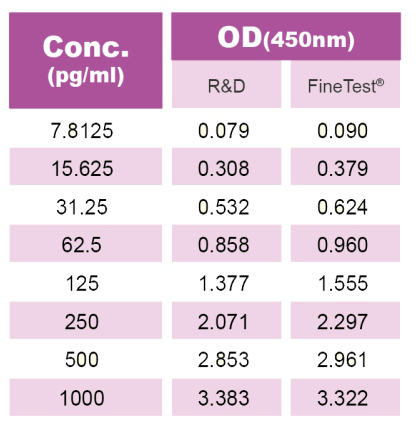 We conduct the ELISA validation comparison between P2750 FineTest recombinant CD147 and 972-EMN R&D recombinant CD147. The results show FineTest eukaryotic proteins achieve the leading industrial level.
Custom Recombinant Protein
FineTest can produce any custom protein according to customers' requirements. Only protein name, Uniprot ID and applications are required.

| | | |
| --- | --- | --- |
| Service Items | Service Checklist | Service Timeline |
| Gene Synthesis | Construction of Expression Plasmid | 1-2 weeks |
| Protein Expression | Transformation Competent Cells | Within 1 week |
| Protein Purification | Column Chromatography Purification or Refolding | 1 week |
| Project Delivery | Refolding, Lyophilized Protein, SDS-PAGE Result | 2-3 weeks |
FineTest Certifications