FineTest Recombinant Proteins
FineTest is an ISO 9001:2015 certified biomedical products supplier specialising in biological reagent manufacturing and sales. FineTest products contain Elisa kits, Antibodies, Recombinant Protein and some research reagents.
FineTest protein research lab has developed over 4,000 high quality protein products produced by recombinant DNA and recombinant RNA technology. E.Coli recombinant proteins are applied in western blot and ELISA. The his tag purification protocol well maintains over 95% purity.
Highlights
Purified Recombinant Proteins: 95% Purity
4,000+ Image-based Validated Proteins
Professional Protein Expression and Purification
Quality Recombinant Proteins Production Services
Reproducible Research Protein Test
Advanced Protein Experiment Equipment
Competitive Protein Price
1-Click Getting Your Protein Product
Recombinant Protein Services
FineTest Protein Distributors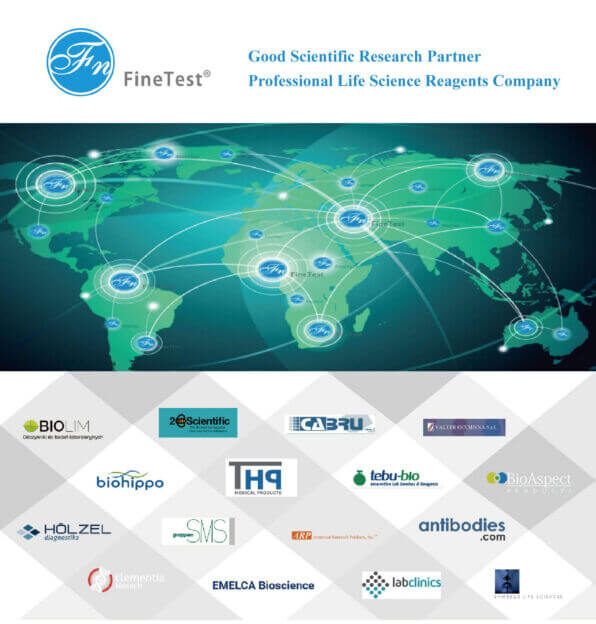 Protein Research Areas
Advance your research career via 10 branches of biology:
Metabolism
Signal Transduction
Immunology
Neuroscience
Tumor
Cardiovascular
Cell Division and Proliferation
Developmental Biology
Epigenetics
Stem Cells
Protein Test Instructions
Each protein has a detailed manual designed for guiding how to perform your protein test accurately. Common questions have been specified in FAQs. Protein technique support is also provided.
Impacted Recombinant Proteins
Browse publication archive to get free access to cited peer reviewed articles published in high IF journals(e.g. Cell).