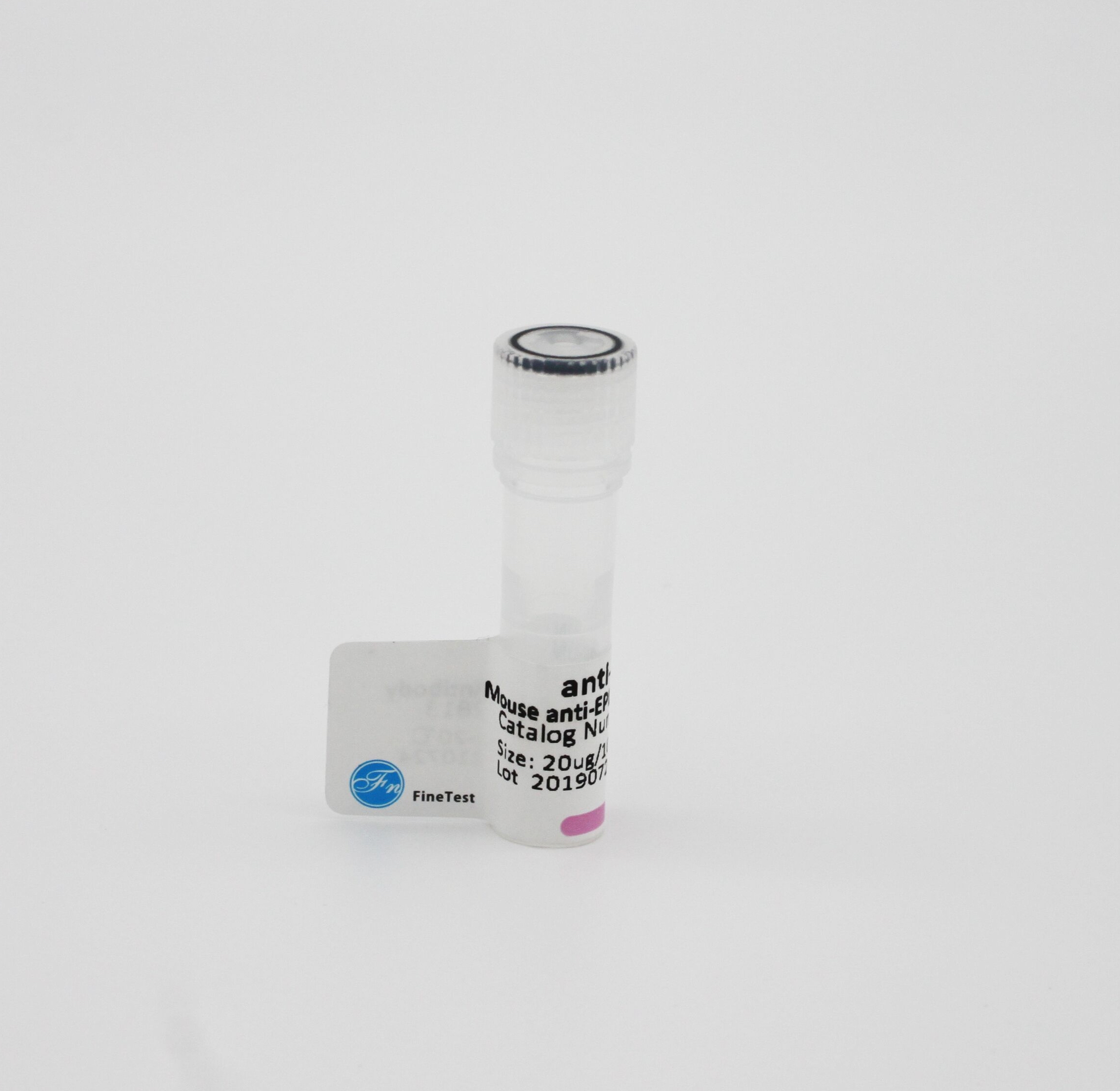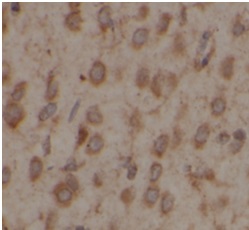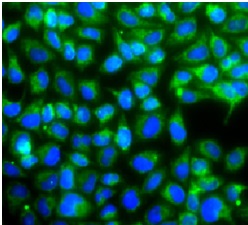 Synonyms

Deubiquitinating enzyme 10, KIAA0190, Ubiquitin thiolesterase 10, UBPO, USP10

Host

Rabbit

Reactivity

Human, Mouse

Isotype

IgG

Tested Application

ELISA, IHC, IF
Product Name

anti- USP10 antibody

Catalogue No.

FNab10128

Size

100µg

Form

liquid

Purification

Immunogen affinity purified

Purity

≥95% as determined by SDS-PAGE

Host

Rabbit

Clonality

polyclonal

Isotype

IgG

Storage

PBS with 0.02% sodium azide and 50% glycerol pH 7.3,-20℃ for 12 months(Avoid repeated freeze / thaw cycles.)
Hydrolase that can remove conjugated ubiquitin from target proteins such as p53/TP53, BECN1, SNX3 and CFTR. Acts as an essential regulator of p53/TP53 stability: in unstressed cells, specifically deubiquitinates p53/TP53 in the cytoplasm, leading to counteract MDM2 action and stabilize p53/TP53. Following DNA damage, translocates to the nucleus and deubiquitinates p53/TP53, leading to regulate the p53/TP53-dependent DNA damage response. Component of a regulatory loop that controls autophagy and p53/TP53 levels: mediates deubiquitination of BECN1, a key regulator of autophagy, leading to stabilize the PIK3C3/VPS34-containing complexes. In turn, PIK3C3/VPS34-containing complexes regulate USP10 stability, suggesting the existence of a regulatory system by which PIK3C3/VPS34-containing complexes regulate p53/TP53 protein levels via USP10 and USP13. Does not deubiquitinate MDM2. Deubiquitinates CFTR in early endosomes, enhancing its endocytic recycling. Involved in a TANK-dependent negative feedback response to attenuate NF-kappaB activation via deubiquitinating IKBKG or TRAF6 in response to interleukin-1-beta(IL1B) stimulation or upon DNA damage(PubMed:25861989).
Immunogen

ubiquitin specific peptidase 10

Synonyms

Deubiquitinating enzyme 10, KIAA0190, Ubiquitin thiolesterase 10, UBPO, USP10
Tested Application

ELISA, IHC, IF

Recommended dilution

IHC: 1:50-1:200; IF: 1:20-1:100
Image 1

Immunohistochemistry of paraffin-embedded mouse brain tissue slide using FNab10128 (USP10 Antibody) at dilution of 1:100.

Image 2

Immunofluorescence analysis of A549 cells using USP10 antibody (FNab10128). Blue: DAPI for nuclear staining.