PD-1/PD-L1 interaction blocked by antibodies, freeing T cell to kill tumor cell
www.fn-test.com  2018-10-22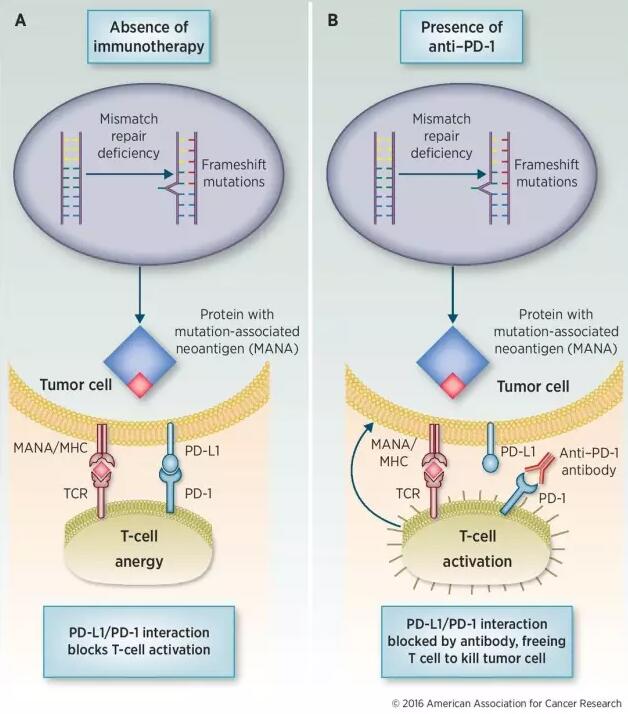 KEYTRUDA (
anti-PD-1(
Programmed cell death protein 1) antibody
)
get approval of FDA.
KEYTRUDA, Also called Pembrolizumab, is an anti-PD-1(Programmed cell death protein 1) antibody from humanized( from Mouse),  which has been approved by the FDA.
KEYTRUDA Could inhibit the
PD-1
/PD-L1 pathway in the body and helps the body's immune system fight cancer cells. PD-1/PD-L1 interaction blocked by antibodies, freeing T cell to kill tumor cell.
MSI-H and dMMR
tumor is a genetic abnormality could cause the Affecting the intracellular DNA repair mechanism, PD-1/PD-L1 antibodies could be used to treat the Head and neck cancer; Hodgkin's disease; Malignant melanoma; Non-small cell lung cancer.
Reference
1. "Pembrolizumab". AdisInsight. Retrieved 5 November 2016.
Related Products
2. Pembrolizumab (KEYTRUDA) for classical Hodgkin lymphoma, 15 Mar 2017, FDA
Fine Test Related Products
EH0252   
Human PD-1/PDCD1(Programmed Cell Death Protein 1) ELISA Kit 
        0.156-10ng/ml
EH2218   
Human PDCD4(Programmed cell death protein 4) ELISA Kit
          0.312-20ng/ml