On June 26th to June 28th, 2019, the 2019 USA International medical device exhibition (FIME) was hold in Miami Beach convention center in Florida, USA. It was an honor for Wuhan Fine Biotech Co.; Ltd (brand name FineTest) to attend the FIME with its booth number I67.
Explore new cooperation and promote further communication
It has been the development direction for FineTest to insist on the innovation and vitality of scientific research, as well as developing new customers. Now with some stable distributors and customers, it meant a great chance for FineTest to attend the FIME and communicate with companies from different countries. On the other hand, it was also a good opportunity for FineTest to visit its American customers to get feedbacks for technology and customer service.
The exhibition profiles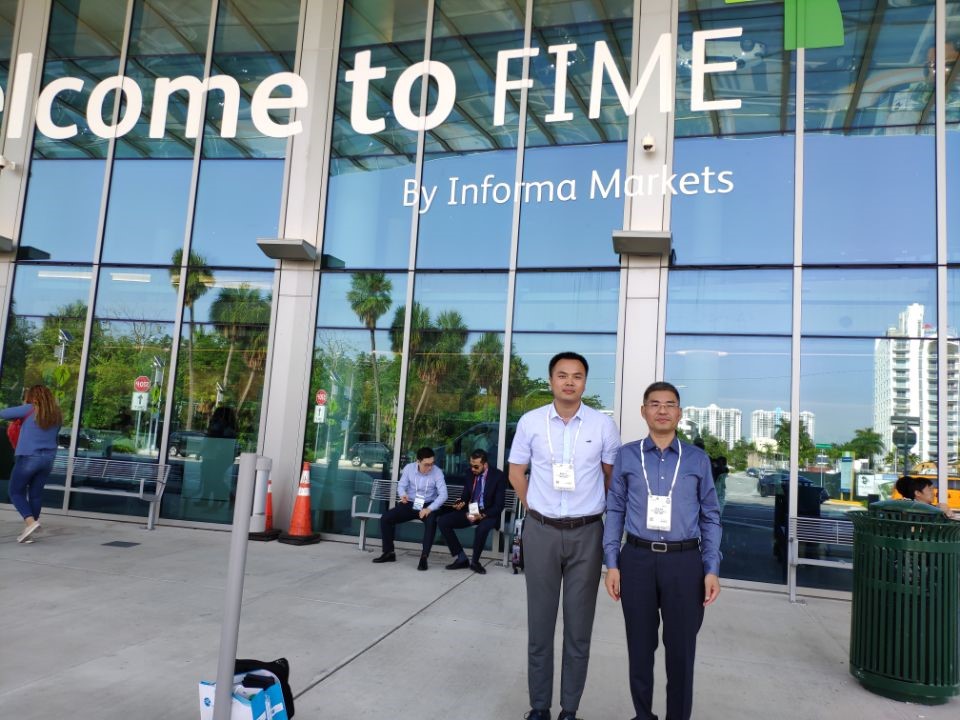 Photo for FineTest CEO James Xia and Manager Hu from Export Dept in front of exhibition
The FIME exhibition was commented as the one of the 50 fast-growing exhibitions. It is both internal and regional and has been the largest and best-known Medical trade communication platform in America. The exhibition personnel include exhibitors, professional visitors from Florida in USA and industry delegates from both America and all over the world.
Exhibition speech
The 2019 FIME Exhibition has included exhibition groups from China, Austria, Japan, Italy, and Germany etc. In the exhibition, attendees can know about Medical knowledge and expertise from the global world, and also higher academic expertise in America.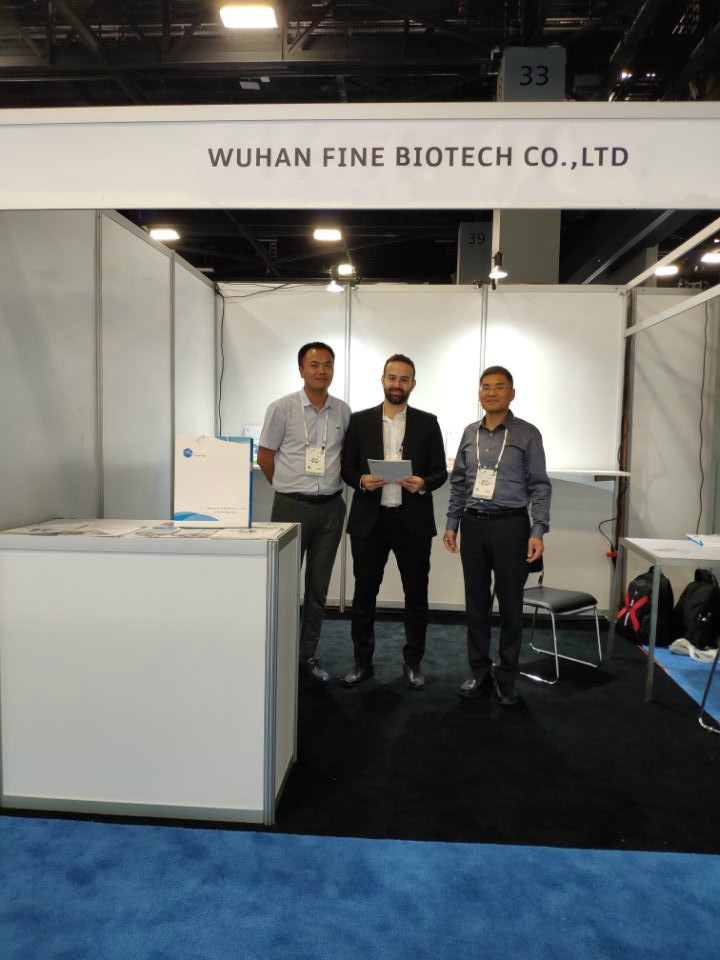 Sign contracts with clients at the exhibition
At the exhibition, volumes of International friends come to visit FineTest Booths. After the communication with our technicians, a lot of visitors have shown interest to FineTest products, and some even sign contracts with FineTest at the exhibition.
Visit customers
After the exhibition, FineTest has visited 5 companies to know more about their needs, and discussed with them about the technique and experimental stability, the subtle difference in operation procedure and customer service experience.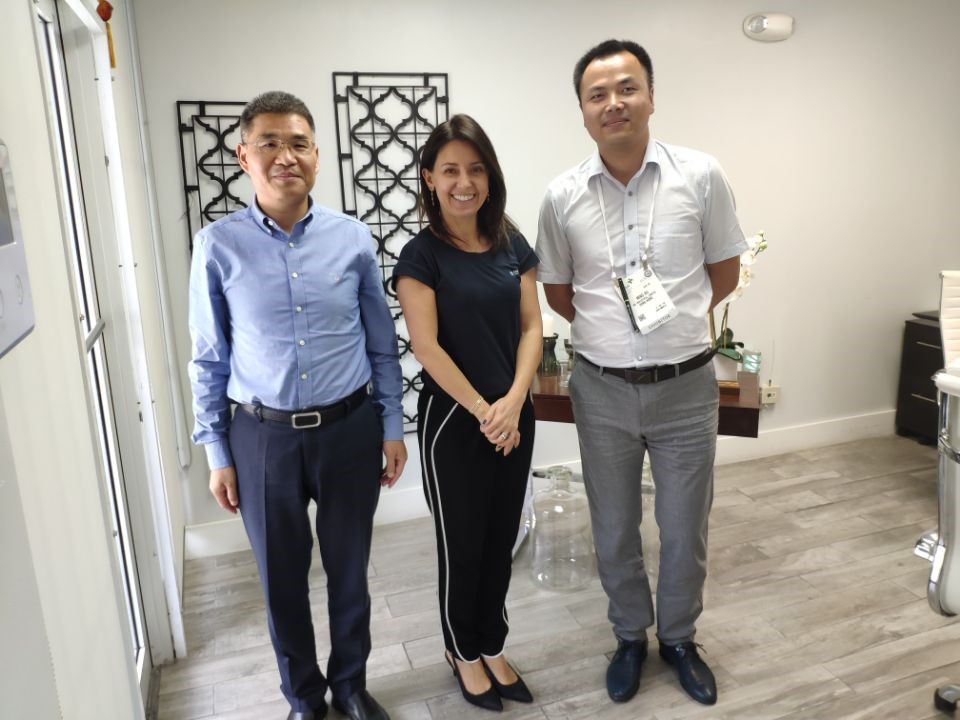 FineTest photo with Victoria from Interprise USA Corporation
Interprise USA Corporation has worked with FineTest for ages; it has been satisfied with FineTest products which have high quality and stability as well as good after-sales service. The two parties have communicated about technology, innovation for many times, and they are inseparable partners now. In the future, they will strengthen the cooperation and work together to expand more markets in North America.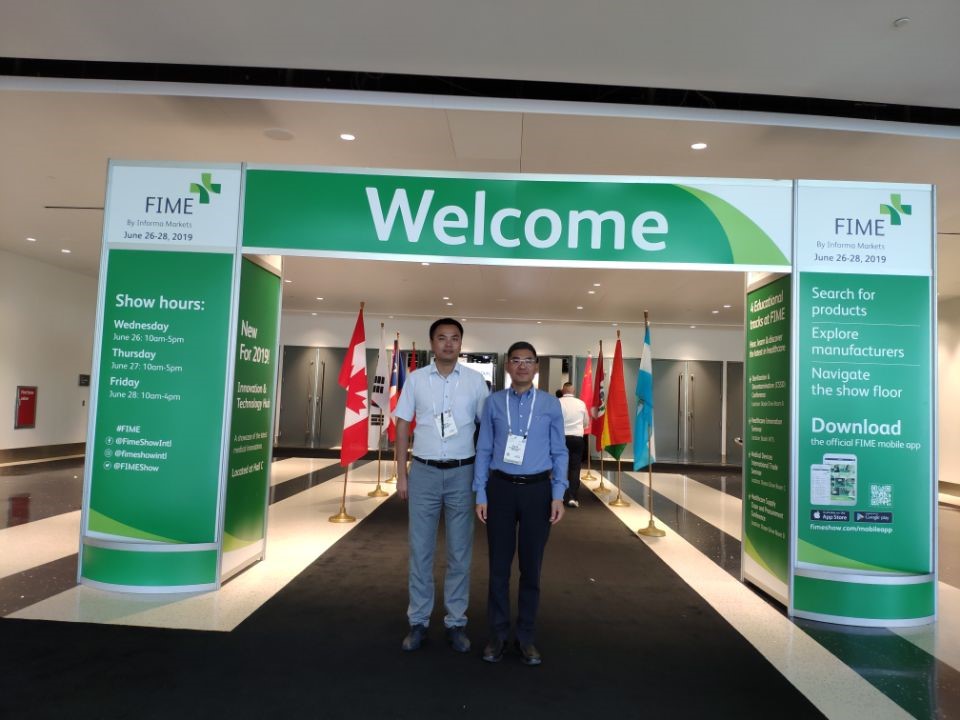 FineTest photo at the lobby of Exhibition
The FineTest American trip has helped more domestic and oversea markets to know about Wuhan Fine Biotech Co.; ltd, and also let FineTest to learn more about American medical markets. In the background of the entire world insisted on promoting the innovation, exploring the medical diagnosis, FineTest has aroused further thinking about scientific research innovation. It has been the persistent pursuit of FineTest to attach great importance to scientific and technological innovation, and improve biological science research.